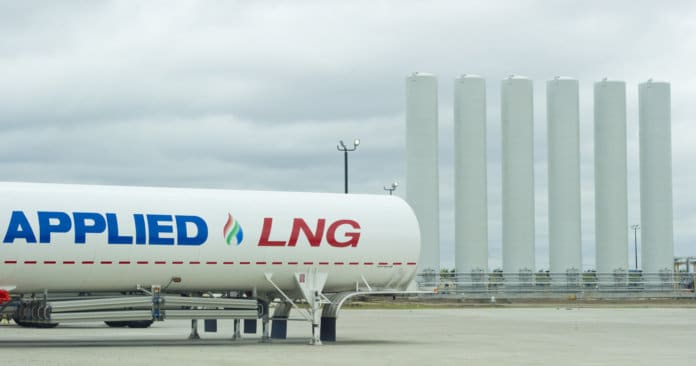 California-based energy solutions provider Applied LNG recently announced that the City of Los Angeles has awarded the company a contract to supply renewable liquefied natural gas (LNG) to fuel the city's fleet of natural gas vehicles. The company says the fuel will be delivered to multiple Los Angeles stations, where it will be dispensed as renewable LNG or converted into renewable compressed natural gas (CNG).
As Applied LNG explains, the renewable LNG is derived from biomethane or biogas naturally generated by the decomposition of organic waste, then processed, purified, liquefied and transported to the City of Los Angeles fueling stations. The expected volume will be over 5.6 million LNG gallons per year, reducing greenhouse gasses by 90% compared to that of traditional diesel and gasoline, according to the company.
"The City of Los Angeles has long been a nationally recognized leader in their sustainability efforts. We are pleased to be partnering with them by providing renewable natural gas, allowing them to exceed their environmental goals and transition to a cleaner fleet," says Applied LNG Vice President of Business Strategy Ray Watkins.