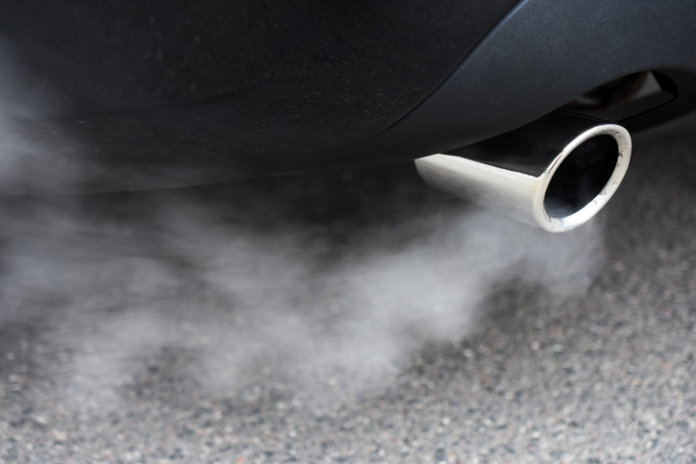 American Power Group Corp. (APG) has announced that its board of directors approved funding for the initial production development phase of a low NOx solution for 13 L-16 L Class 8 diesel engines that are model year 2010 and newer.
According to APG, the patent-pending design incorporates its California Air Resources Board (CARB)-certified dual-fuel natural gas system with APG's new Exhaust Thermal Management System (ETMS).
APG says its ETMS is designed to create a quicker warm-up and maintain an optimum temperature performance of an OEM's diesel engine's Selective Catalyst Reduction System (Diesel/SCR) in order to significantly reduce remaining areas of high-smog-forming NOx production.
The company expects an NOx reduction of 50%-75% below today's U.S. Environmental Protection Agency/CARB NOx standards, which would qualify diesel engines upgraded with APG's Dual Fuel/ETMS system to meet California's optional low NOx diesel engine emission standards.
APG says initial phase emissions testing will be performed this spring at the Center For Alternative Fuels, Engines, and Emissions at West Virginia University.
Lyle Jensen, APG's CEO, states, "There are millions of 13 L to 16 L high-horsepower
diesel engines on the road that cumulatively rank as the No. 1 source in NOx emissions. Currently, no alternative low NOx solution exists for this class of engines without compromising their critical heavy-haul power and torque capabilities. The existing APG V5000 and the new APG V6000 with ETMS have the opportunity to fill this void, with no loss of power on legacy diesel engines, and present options for a new dual-fuel natural gas low NOx high-horsepower Diesel/SCR engine for the heavy-haul OEM market.
"Diesel/SCR engines came to market in 2010, and we now have around 1 million legacy Diesel/SCR engines on the road, with another 150,000 to 200,000 new Diesel/SCR-powered Class 8 trucks being purchased every year. For APG, this becomes a multibillion-dollar addressable market, with a perpetual annual supply of additional Diesel/SCR engines coming into the market," he says.
Matthew Van Steenwyk, APG's lead strategic director, comments, "APG's dual-fuel, natural gas-based design may have significant performance and economic advantages when compared to electric- and diesel burner-based systems. If this technology performs as expected and proves to be the best economically deployable solution, it could significantly reduce diesel emissions in California's non-attainment regions and create hundreds of thousands of new jobs to support the increased demand utilization of American-produced natural gas."
Jensen concludes, "We believe APG is positioning itself to offer the only commercially viable solution that can reliably displace diesel consumption by over 50 percent with clean-burning natural gas on 13 L-16 L Class 8 truck engines, resulting in millions of tons of NOx reduction on an annual basis. We are finding significant bipartisan support at the federal and state level to address this serious air pollution problem."