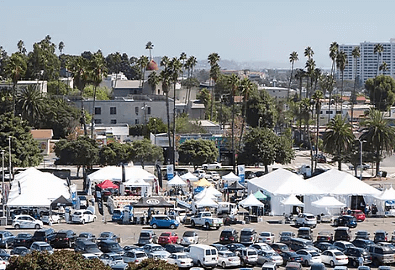 The 14th-annual AltCar Expo is returning to Santa Monica, Calif., on Nov. 2.
The event, which is free to attend, brings together stakeholders in the alternative fuel vehicle industry, representing electric, hydrogen fuel cell, hybrid and natural gas technologies.
Taking place at Santa Monica College's Bundy campus, the show will feature exhibitors, speakers and a ride-and-drive event.
"Alternative technology transportation options have increased exponentially over the last decade," says former State Sen. Fran Pavly. "This inspiring trend has been evidenced over the past decade at the AltCar events. AltCar, now in its 14th year, has become the most nationally respected event for industry, municipalities and general public that showcases the latest products, news and information for alternative technology vehicles and infrastructure. While AltCar has been the venue for legislative hearings and OEM national reveals, it has also retained its grassroots character and remained accessible to all. I am pleased to have been involved since its inception."