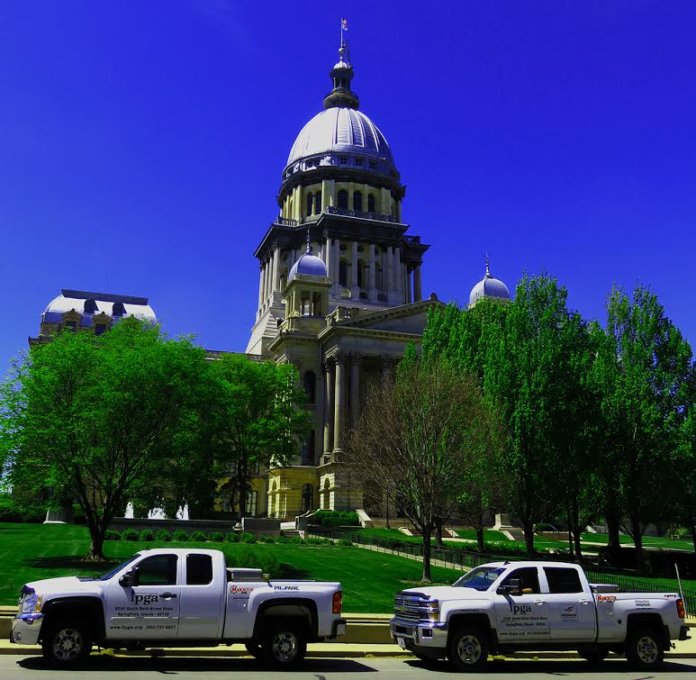 Legislative officials, state employees and the general public will get a chance to learn about the benefits of alternative fuel vehicles and clean vehicle technologies at an information session and expo on April 25 at the Illinois Capitol Building in Springfield.
The event is being hosted by the Illinois Alternative Fuels Alliance, a partnership between organizations that work on clean air and clean vehicle solutions throughout Illinois. Alliance members include the American Lung Association, Chicago Area Clean Cities, the Illinois Propane Gas Association and Renewable Energy Group. The alliance was formed in early 2017.
The information session and expo will showcase Illiniois projects and businesses in Illinois that are using clean vehicle technologies. More than a dozen vehicles powered by alternative fuels such as propane, biodiesel, ethanol, electricity and natural gas will be featured. Regional stakeholders and partners also will be available to help attendees learn about the benefits of these technologies.
"The Illinois Alternative Fuels Alliance helps public officials in Illinois to learn about clean vehicle technologies and the benefits of using alt-fuel vehicles," says Angela Tin, vice president of environmental health at the American Lung Association. "Our alliance partners work together to promote clean fuels, clean vehicles and clean air. Together, we can have an even more positive impact on the environment and lung health."
The event will feature information tables with displays showing components used to convert vehicles to operate on natural gas and propane, as well as a demonstration electric vehicle charging station at the Capitol's Rotunda. Alternative fuel vehicles will be displayed on the north side of Monroe St., and there will also be a ride-and-drive. Both events will take place from 10 a.m. to 3 p.m. Photos will be available with an Abraham Lincoln impersonator, and free ice cream will be available while supplies last.