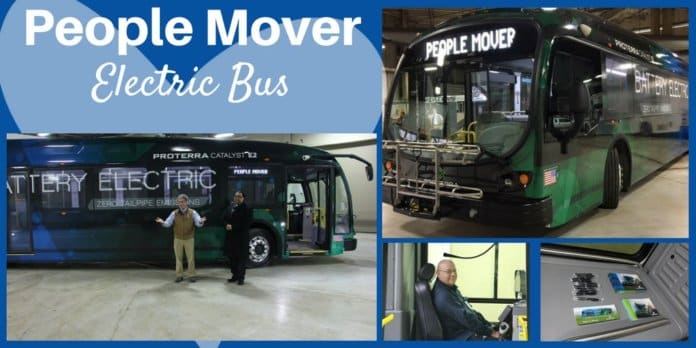 In Alaska, the Municipality of Anchorage's (MOA) Public Transportation Department (PTD) recently kicked off a four-month trial of an all-electric Catalyst E2 bus from manufacturer Proterra.
The MOA and Proterra debuted the 40-foot transit bus last week, which recently began serving routes for the general public in Anchorage's People Mover's fleet for the four-month trial period. According to the MOA, the trial will test how the bus performs in winter weather, how cold temperatures affect the battery life and whether it's feasible to pursue an electric bus fleet in the future. PTD partnered with the MOA's Solid Waste Services (SWS) to lease the bus, and the MOA says SWS will also be monitoring its performance to help establish the feasibility of electric garbage trucks.
In a Alaska Public Media report, Anchorage Public Transportation Director Abul Hassan recently touted the "substantial change" in greenhouse-gas emissions created when using an electric bus instead of a diesel one.
"I would like to say this is the future, but it's not – it's the present," said Hassan. "Now, there are a lot of naysayers in Alaska who say we can't do this up here. It's too cold. You know what? It's not a gimmick. We can do something like this."
According to the report, the MOA has plans to replace up to 10 transit buses in the future and will consider switching to electric models, depending on how the Proterra bus performs. During the trial period, the MOA encourages riders to share their experiences riding the battery-powered bus in its People Mover fleet on any of its social media pages using the hashtag #ElectricRideANC.
Photo courtesy of People Mover's Twitter account