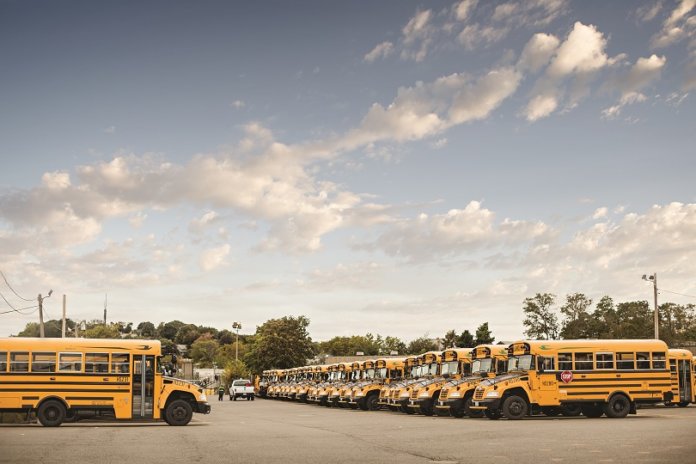 Mobile County Public School System (MCPSS) in Alabama has put 10 new propane autogas buses into service for the 2019-20 school year, with 30 more on the way.
According to Blossman Gas Inc., which services propane autogas buses at more than a dozen school districts in the Southeast, MCPSS will have 172 propane autogas school buses in its fleet by the end of the school year.
MCPSS began a propane autogas partnership with Blue Bird Corp. and ROUSH CleanTech back in 2014.
"Mobile County Public Schools have shown exceptional stewardship with its resources in choosing propane autogas to fuel its buses," says Chad Chavers, manager at Blossman Gas' Mobile, Ala., branch. "They began with the need to increase the air quality for the 26,000 students being transported daily. Autogas met that requirement and lowered the operations cost of the buses. They are saving on maintenance versus diesel buses and saving on the cost of fuel."
Pat Mitchell, director of transportation for MCPSS, adds, "Our county school system and Blossman Gas has had a good partnership for quite some time. Blossman has been very accommodating to the needs of MCPSS."
Each new bus will displace about 40,000 gallons of diesel and emit 150,000 fewer pounds of carbon dioxide over its lifetime, says Blossman.