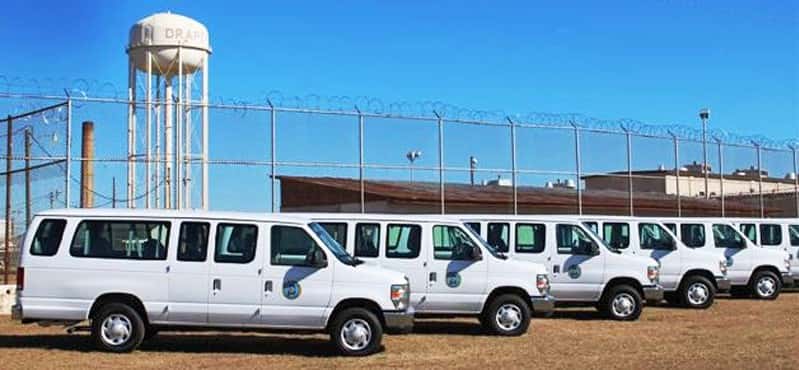 Over the past two years, the Alabama Department of Corrections has converted 72 of its prison work release vans to propane autogas vehicles using ICOM liquid injection propane systems.
"Given the Department's high use of vans – and the extremely attractive price at which propane could be obtained from our existing state contract – the decision to switch to bi-fuel propane was an absolute no-brainer," says Andy Farquhar, the director of the Alabama Department of Corrections. "Overall, we've been very pleased with van performance and the reliability of the ICOM JTG II conversion kits."
The Department bought its first 10 propane autogas vans in 2013, spending $355,000 on the vehicles and an additional $51,000 on a filling station. In 2014 alone, the department saved $142,000 in fuel costs – a savings of about 10% over its usual fuel budget. These savings helped convince the department to convert the rest of its van fleet.
Precision Sales & Service in Birmingham, Ala. – owned by Buddy Gamel – installed the kits. "ICOM has proven to be a valuable partner for our company by providing dependable, low-maintenance liquid injection propane systems that will run well over hundreds of thousands of miles," says Gamel. "This project was the perfect fleet to prove the reliability and performance of ICOM systems, as some of the 2014 E350 vans have achieved over 160,000 miles in less than 24 months."