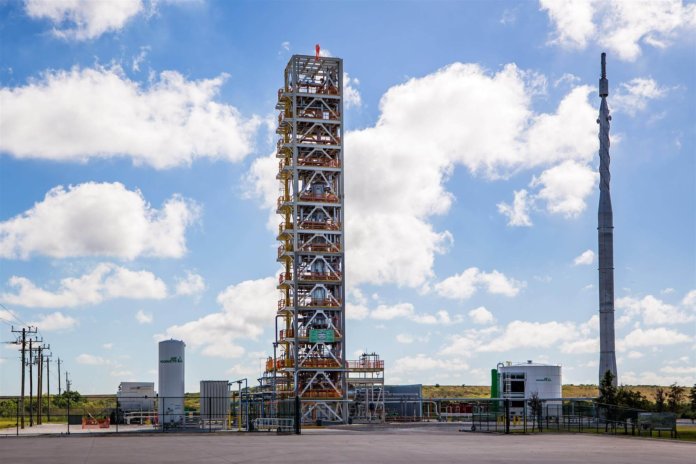 Air Products, a provider of liquefied natural gas (LNG) technology and equipment, is expanding its manufacturing facility in Port Manatee, Fla.
Last Thursday, the company held a dual-celebration event to mark the opening of a new LNG equipment test facility (ETF) and the groundbreaking of a manufacturing expansion project at the site.
The ETF at the Port Manatee manufacturing facility consolidates Air Products' LNG investments at the Florida location. The ETF will allow for the collection of data to develop designs for the next generation of Air Products' coil-wound heat exchangers. To date, 116 large coil-wound heat exchangers have been deployed by Air Products at LNG facilities globally.
Air Products is also increasing the manufacturing capacity of the facility by over 50%.
"We want customers in the LNG market around the world to know that we are adding production capacity to this location right now so that we are prepared and not limited in our manufacturing capability when new LNG plant opportunities are announced and developed," says Samir Serhan, executive vice president of Air Products.
Air Products dedicated its Port Manatee facility in January 2014.