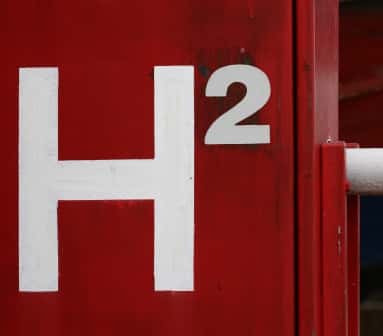 Agility Fuel Solutions, a provider of clean fuel solutions for medium- and heavy-duty commercial vehicles, has announced the availability and ongoing development of the large-capacity ProCab H hydrogen storage systems for trucks.
According to Agility, the ProCab H hydrogen storage systems are lightweight, compact and self-contained modules that mount behind the cab of Class 8 trucks.
ProCab H system designs are based on Agility's ProCab behind-the-cab compressed natural gas fuel system architecture, which has been track tested for a simulated 1 million miles and validated by multiple OEM test programs, the company says. The ProCab H family is the product of multiple design iterations, including hydrogen storage systems recently used on zero-emission hydrogen trucks made by US Hybrid and Kenworth.
ProCab H systems include 350 bar composite cylinders with fuel capacities of 23.5, 28.2 or 33.9 kg of hydrogen. They require only 31 inches of rail space behind the truck cab, and they are available in custom colors. All systems have fuel management and pressure control equipment needed for fueling and defueling the vehicle and delivering hydrogen at a specified pressure to the fuel cell, adds Agility.
Agility also plans to introduce hydrogen storage systems based on large-diameter Type 4 composite cylinders with 700 bar service pressure. Being developed in partnership with Hexagon Composites, these higher-pressure, higher-capacity hydrogen storage systems will enable longer driving ranges and could be used in regional haul Class 8 trucking applications, such as Toyota's Project Portal.
"Agility has made integrated hydrogen fuel storage systems for trucks and buses since 2002. We've recently seen increased interest in hydrogen technology, and we realized that high-quality manufactured on-board hydrogen storage would be key to making hydrogen trucks scalable in the marketplace," says Jeff Scott, Agility's co-founder and vice president of sales. "We are pleased to offer our ProCab H product line and look forward to working with our OEM customers to help bring zero-emission hydrogen trucks to market."