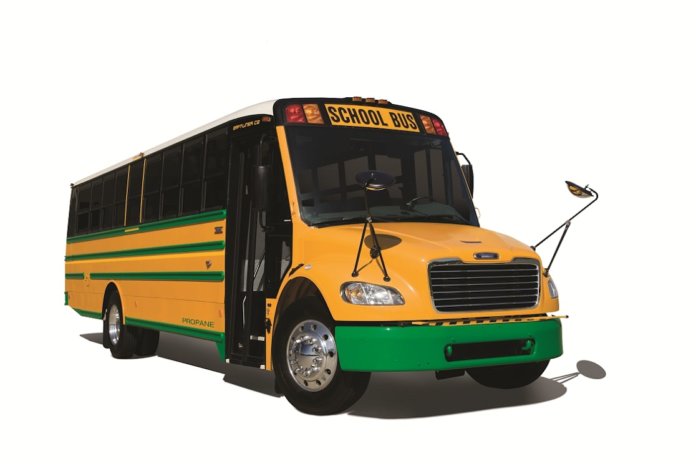 Agility Fuel Solutions, a provider of clean fuel solutions for medium- and heavy-duty commercial vehicles, has received 2020 U.S. Environmental Protection Agency (EPA) certification for its 488LPI propane autogas engine for sale in truck and bus applications.
The 488LPI is built using Agility's patented liquid propane injection technology to ensure consistent injection of propane in the liquid state across all cylinders under all operating conditions, improving engine performance.
Agility says it designed the engine for reliability, with improvements such as a valvetrain with roller rockers and newly designed dress parts specifically engineered to ensure reliability, durability and fuel efficiency.
A custom configuration of the 488LPI engine is supplied to Freightliner Custom Chassis Corp. (FCCC) as a part of the DriveForce brand of engines. The DriveForce 8.0L is available in the Thomas Built Bus Saf-T-Liner C2 Propane school bus and in the FCCC S2G medium-duty truck.
"We are pleased to have received this EPA certification early, as it gives propane fleet customers further confidence in our products as they plan their future clean fuel vehicle purchases," says Brad Garner, president of powertrain systems at Agility. "With this propane system, customers have an attractive option to control fuel costs and meet fleet sustainability goals through expanding clean fuel vehicles in their fleet."
Agility Fuel Solutions is a wholly owned subsidiary of Hexagon Composites.