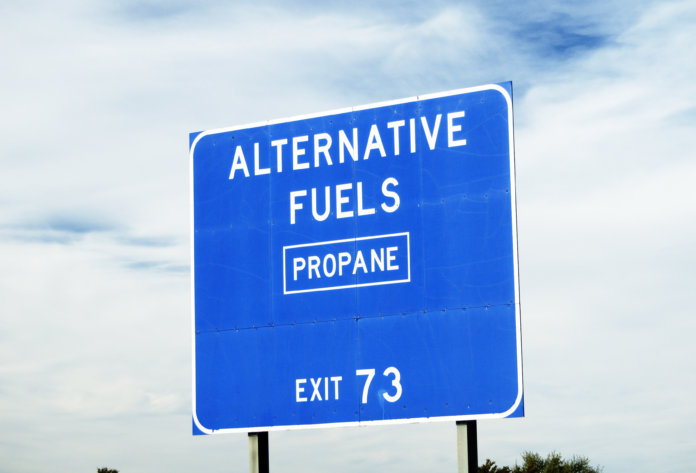 Agility Fuel Solutions, which has long been providing natural gas fuel systems and
cylinders for medium- and heavy-duty commercial vehicles, has announced it is broadening its product portfolio by entering the propane autogas market.
The company has created a new Powertrain Systems business unit to complement its existing natural gas high-pressure fuel systems and cylinders/Europe business units. Powertrain Systems will focus initially on the development, certification and integration of low-pressure propane fuel systems for integration on OEM engines and vehicles.
According to Agility, propane is becoming an increasingly popular fuel for commercial fleets because it reduces greenhouse gases without sacrificing performance. Propane vehicles have similar power, acceleration and cruising speed to gasoline vehicles with fuel that has a lower carbon content than gasoline, diesel and ethanol.
"The most important step the transportation industry can take toward a healthy planet is replacing diesel with clean fuel. For some fleets the best choice is natural gas, for others propane. Agility now offers an even broader portfolio of clean fuel solutions for our customers," says company CEO Kathleen Ligocki.
"I am also pleased to announce that Brad Garner, one of the alternative transportation fuel segment's strongest leaders, has joined the Agility team to serve as president of Powertrain Systems," adds Ligocki. "Brad will report directly to me and be based at our new headquarters in Costa Mesa, Calif."
According to Agility, Garner has extensive background in the propane industry, most recently as the founder of Clean Power Integration, which focused on the integration of engines and clean fuel systems for the OEM vehicle market. Previously, he was president of heat recovery solutions for General Electric and chief operating officer of IMPCO Technologies, an OEM alternate fuel systems provider. Garner began his career as an entrepreneur, co-founding Advanced Automotive Technology, a propane and natural gas vehicle integration business.
"Agility has a strong reputation and solid track record of success providing natural gas fuel solutions to OEM customers," says Garner. "Adding propane fuel solutions is a natural extension of our business."