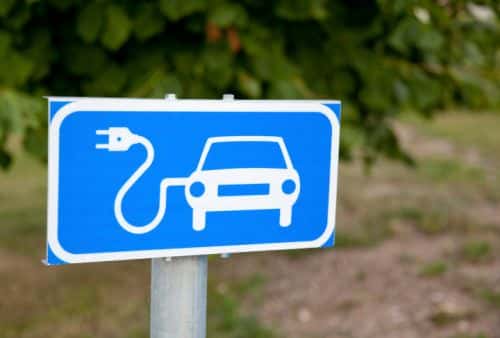 Following a quarter heavily focused on automated manual transmissions, the attention in Q3'17 has been directed to electric power, according to the latest N.A. On-Highway CV Engine Outlook, published by Americas Commercial Transportation (ACT) Research and Rhein Associates.
The N.A. On-Highway CV Engine Outlook is designed to present historical trends, current activity and forecasts of engine demand in on-highway commercial vehicles. The report analyzes significant trends in engine displacement, engine type (diesel, gasoline, natural gas and other), captive versus non-captive engines, and premium versus non-premium power for Class 8 vehicles.
According to the report, three different companies recently made significant announcements in the electric vehicle (EV) industry.
Chanje, a California-based commercial EV and energy solutions company, is poised to bring meaningful advancements to the medium-duty vehicle segment. It is expected to provide commercial all-electric vehicle transportation options at a previously unavailable scale and price, the report says.
"Chanje will introduce a commercial all-electric MD vehicle in Q4'17, available at mass scale in the U.S.," states Tom Rhein, president of Rhein Associates. "The vans reportedly already have volume orders and have been designed from the ground up as a purpose-built, long-life EV truck."
Motiv Power Systems recently announced that the City of Sacramento, Calif., will receive shipment of its first all-electric automated left-side loader garbage truck. The fundamental technology powering the electric refuse vehicle (ERV) is the all-electric powertrain by Motiv.
"The Class 8 vehicle will be built on a Crane Carrier chassis, and the body will be built by Loadmaster," notes Rhein. The report says the Sacramento ERV will be one of only two all-electric refuse trucks in operation within North America, both powered by Motiv; the other is in Chicago.
According to the report, Cummins Inc. stunned the trucking industry with the recent launch of its own new and fully electric Class 7 daycab tractor, dubbed the Urban Hauler EV, a prototype model for demonstration purposes only. Cummins plans to start production of electric powertrains for transit buses in cities around the world in 2019, according to a conference call with Cummins executives (reported by Reuters).
"Company executives said that more industrial and commercial uses will follow in the years to come, especially as the battery range for EVs increases," adds Rhein.