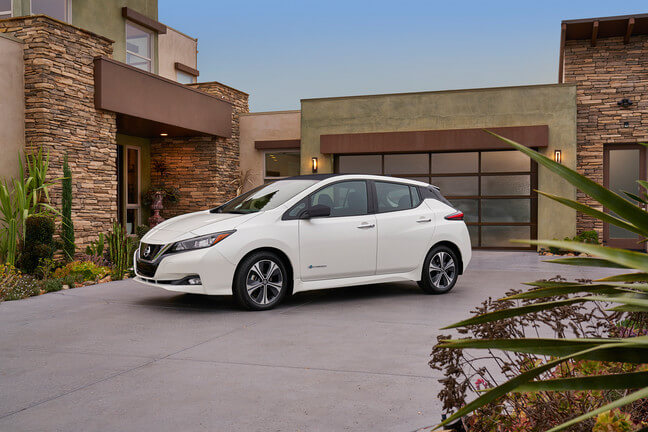 Nissan debuted the 2018 LEAF electric vehicle this week in Las Vegas, noting that the new model will go on sale at Nissan dealers in all 50 states early next year.
"The value equation for the new LEAF is even stronger than ever before – beginning with a starting MSRP under $30,000," says Jose Munoz, chief performance officer for Nissan Motor Co. Ltd. and chairman of Nissan North American Inc. "That's a lower price than the LEAF in market today, and it includes more power, range and technology, all wrapped in a beautiful new exterior and interior design."
The 2018 LEAF features a 150-mile driving range, aerodynamic exterior, roomy high-tech interior and advanced technologies such as ProPILOT Assist and e-Pedal.
e-Pedal enables drivers to start, accelerate, decelerate and stop by increasing or decreasing the pressure applied to the accelerator. When the accelerator is fully released, regenerative and friction brakes are applied automatically, bringing the LEAF to a complete stop. The car holds its position, even on uphill slopes, until the accelerator is pressed again.
The company says the 2018 model is the first step in the re-launch of Nissan's EV platform, and it will be followed in model year 2019 with a high-power version with increased motor power and battery capacity.
To date, Nissan has sold over 112,000 LEAF EVs in the U.S. and more than 283,000 globally.