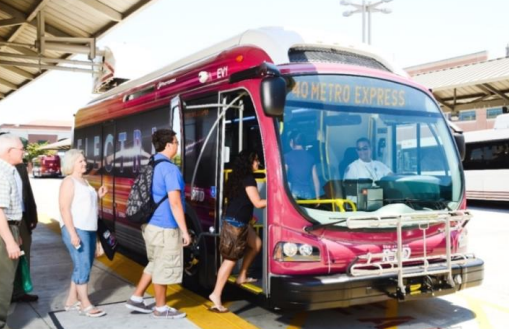 California's climate and energy policies are helping to not only protect the environment and improve air quality, but also accelerate the growth of the clean transportation technology industry in the state, according to a new report from nonprofit CALSTART.
The report, "California's Clean Transportation Technology Industry: Time to Shift into High Gear," profiles the development of a burgeoning manufacturing sector that is producing zero- and near-zero emission light-, medium- and heavy-duty vehicles, as well as clean fuels, engines, vehicle components and new mobility services.
"This report shows that California's forward-looking air quality, climate and energy policies – like A.B.32 and the Low Carbon Fuel Standard – along with incentive funding are creating jobs and making California a leader in the fast-growing global clean transportation technology industry," says John Boesel, CALSTART president and CEO. "What we are finally seeing is a tremendous synergy between the state's policies, its culture of innovation and its human capital. These factors together over the past five to seven years have created nearly 20,000 new high-quality jobs in the state."
Among many other signs of recent progress, the report notes that a South Carolina firm has effectively moved its headquarters to California and is in the process of building an electric bus manufacturing plant because of the state's opportunities.
Executives profiled in the report predict that thousands of additional high-quality jobs will be added to the industry's current base of over 20,000 as the industry ramps up manufacturing between now and 2030.
"The clean transportation technology industry is growing faster in California than in any other state. What is especially exciting is that the industry is adding new jobs in communities such as Pixley, Perris, Lathrop and Riverside," adds Boesel.
"By growing the clean transportation technology industry over the next decade, we could eliminate the state's dependence on foreign oil and keep 50 percent of our transportation energy dollars in state. Growing this industry represents a win-win and an enormous economic opportunity for the state of California," states Boesel.
According to the report, the chief threat to the future growth of the clean transportation industry is the possibility of a change in policy or direction. The report recommends codifying the state's 2050 climate target; setting 2030 goals for the Low Carbon Fuel Standard; and continuing the successful greenhouse-gas A.B.32 cap-and-trade program in order to keep driving investment, innovation and job growth in the state.
The report inventories over 300 companies – examining the South Coast, San Joaquin Valley and Silicon Valley regions in detail – that are creating high-quality jobs, building new manufacturing facilities and making major transportation investments in California.