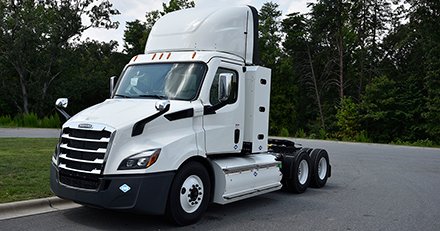 Hexagon Agility says it has received new 2023 orders totaling $19 million for the delivery of renewable natural gas (RNG)/compressed natural gas (CNG) fuel systems for UPS heavy-duty trucks.
This deal – which falls under a 2019 master services agreement between UPS and Hexagon Agility – is in addition to the $25.6 million of previously announced orders from April 2022.
"In the past decade, Hexagon Agility has supported the deployment of over 70,000 near-zero emission vehicles globally," says Eric Bippus, senior vice president of global sales and marketing at Hexagon Agility. "We commend UPS' ambitious commitment to combat climate change by leveraging the benefits of RNG in North America."
RNG results in significant reductions of greenhouse gas emissions when compared to other clean energy solutions available today. In North America, RNG is supported by abundant natural gas pipeline infrastructure, which allows for its immediate use.
According to NGVAmerica, RNG accounted for 64% of all on-road fuel used in natural gas vehicles in the United States in 2021. In California, that figure goes up to over 97%. Fuel providers and RNG producers are rapidly expanding output and availability of RNG at the pump: There are over 1,200 natural gas fueling stations across North America.
Deliveries of the new orders will commence in the first quarter.