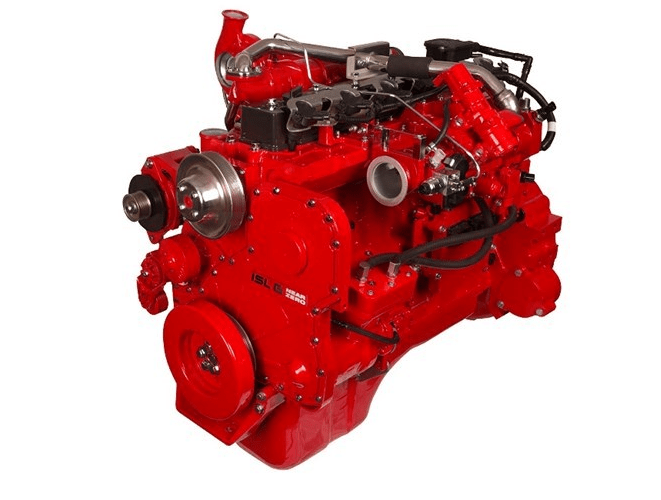 Kenworth, a manufacturer of medium- and heavy-duty trucks, says it will offer the Cummins Westport ISL G Near Zero NOx emissions natural gas engine for the Kenworth T680 and T880.
The manufacturer made this decision considering emissions from the ISL G Near Zero natural gas engine are 90% lower than the current NOx limit of 0.2 grams per brake horsepower-hour, and the engine meets the 2017 U.S. Environmental Protection Agency greenhouse-gas (GHG) emission reduction requirements.
According to Cummins Westport, the new engine achieves this reduction through the introduction of advanced engine calibration; a maintenance-free, three-way catalyst after-treatment system; and a closed crankcase ventilation system.
"The Kenworth T680 and T880 equipped with the ISL G Near Zero emissions engine is well-suited for regional haul, vocational and refuse fleets focused [on] the reduced environmental impact of natural gas use and reducing their operating costs," said Jason Skoog, Kenworth assistant general manager for sales and marketing.
The 8.9-liter Cummins Westport ISL G Near Zero comes with ratings up to 320 hp and 1,000 lb-ft of torque. The engine can operate on 100% natural gas, which can be carried on the vehicle in either compressed natural gas or liquefied natural gas form. The new ISL G Near Zero is also compatible with renewable natural gas, which allows for even further reductions in GHG emissions.
The new engine will become available in the Kenworth T680 and T880 in early 2017.