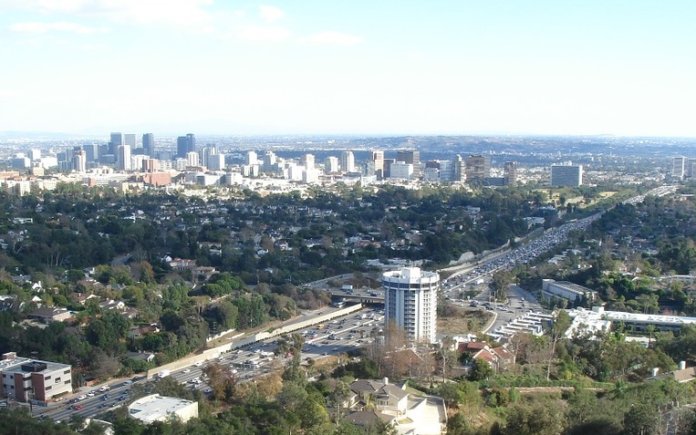 On Friday, the California Air Resources Board (CARB) voted to set a statewide goal for public transit agencies to transition to 100% zero-emission bus fleets by 2040, representing a first-of-its-kind regulation in the U.S. 
The Innovative Clean Transit regulation is part of a statewide effort to reduce emissions from the transportation sector, explains CARB, which laid out the Innovative Clean Transit draft proposal in June. 
According to the agency's estimates, a full implementation of the new regulation is expected to reduce greenhouse-gas emissions by 19 million metric tons from 2020 to 2050 – the equivalent of taking 4 million cars off the road. It is also expected to reduce tailpipe emissions (nitrogen oxides and particulate matter) by about 7,000 tons and 40 tons, respectively, during that same 30-year period.
"A zero-emission public bus fleet means cleaner air for all of us. It dramatically reduces tailpipe pollution from buses in low-income communities and provides multiple benefits, especially for transit-dependent riders," says Mary D. Nichols, chair of CARB. 
According to CARB, the 200 public transit agencies in the state operate roughly 12,000 buses across California. Eight of the 10 largest transit agencies are already operating zero-emission buses, including battery electric and hydrogen fuel cell. The deployment of zero-emission buses is expected to accelerate rapidly in the coming years – from 153 buses today to 1,000 by 2020, based on the number of buses on order or that are otherwise planned for purchase by transit agencies. 
To successfully transition, each transit agency will submit a rollout plan demonstrating how it plans to purchase clean buses, build out necessary infrastructure and train the required workforce. The rollout plans are due in 2020 for large transit agencies and in 2023 for small agencies.
Agencies will then follow a phased schedule from 2023 until 2029, by which date 100% of annual new-bus purchases will be zero-emission. To encourage early action, the zero-emission purchase requirement would not start until 2025 if a minimum number of zero-emission bus purchases are made by the end of 2021, notes CARB. 
Electrifying the heavy-duty transportation sector is supported by a range of government policies and programs. Public funding for zero-emission vehicles and related charging infrastructure is administered by CARB, the California State Transportation Agency, Caltrans, the California Energy Commission and local agencies.
In addition, utilities are supporting this transition with new electricity rate designs and investments in charging infrastructure, explains CARB. The Department of General Services is also streamlining bus purchases through a single, statewide zero-emission bus purchase contract.
California-based BYD (Build Your Dreams), a provider of battery-electric technology, is applauding the CARB decision. In addition to its Los Angeles headquarters and Lancaster manufacturing facility, BYD is building a service hub in the Bay Area.
"We stand ready to deliver and make the transition to zero-emission buses a reality. Thank you to the California Air Resources Board and Governor [Jerry] Brown for their leadership," says Stella Li, president of BYD. "Our Lancaster facility has the capacity to produce 1,500 buses, and we have partnered with Generate Capital to make a leasing program available to accelerate this transition."
Groups such as Jobs to Move America and the BlueGreen Alliance are noting the benefits of the regulation for California's workforce.
"The passing of this rule is a huge win for many in our communities who, despite working hard for years, have been unable to benefit from the Silicon Valley tech boom and infrastructure investment," states Abhilasha Bhola, senior policy coordinator at Jobs to Move America. "Not only will this rule reduce greenhouse-gas emissions, it has the potential to create and support tens of thousands of jobs in our state."
"We're proud to be part of this effort to move California to 100 percent clean buses that includes smart policies to help spur the manufacturing of these buses and the technology that goes into them here in the United States," adds JB Tengco, West Coast director for the BlueGreen Alliance. "This is another example of how we can achieve our goals tackling climate change and secure and create good-paying jobs for American workers at the same time."
Also praising CARB's decision are environmental advocacy groups the Sierra Club and the Union of Concerned Scientists.
"California has demonstrated once again that it is a leader on clean transportation. This is the first major regulation in the U.S. for transitioning to zero-emission buses and will serve as a model for other states and countries," says Kathryn Phillips, director of Sierra Club California. "The current demand for clean buses has made California a hub for electric bus manufacturing. We have six factories or assembly facilities located here. This rule will create even more good-paying jobs across the state. The future of public transit consists of a quieter ride, cleaner air and a healthier economy."
Jimmy O'Dea, a senior vehicles analyst at the Union of Concerned Scientists, calls the announcement "the biggest public transportation breakthrough since we switched from trolleys to diesel buses a century ago."
"Bus riders, bus drivers and anyone who has gulped the exhaust from a passing truck or bus knows we must do something about these vehicles," O'Dea says. "Electrifying them is a one-two punch: We reduce carbon emissions that worsen climate change and we clean up the air we breathe.
"The benefits of this decision go beyond addressing climate change and reducing air pollutants. The statewide purchasing requirement sends a strong market signal to manufacturers around the world. Four of the five major U.S. bus manufacturers are in California, meaning the rule also will benefit local jobseekers."